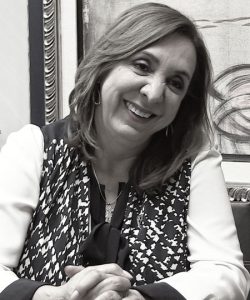 Rosi Orozco is Mexico's leading activist and a guiding force against human trafficking. Since 1990, the Mexico City-based Orozco has dedicated herself to promoting and defending human rights, focused on crime prevention, treatment, social development and strengthening families.
Now president of the non-governmental Comisión Unidos Vs Trata, as a member of the 61st Legislature, Orozco was the driving force in overcoming strong resistance and winning passage in 2012 of a tough new law to combat human trafficking throughout Mexico.
Orozco works to recover and free the victims of human trafficking, particularly children – who have suffered sexual exploitation, forced labor, begging, humiliation, forced marriages and illegal organ procurement – and successfully reintegrate them into society.
Having helped and empowered hundreds of victims – enabling them to move forward in their lives – she represents the voices of these women to ensure their story is heard by society and the law. Many of these courageous women, their identity protected, had the opportunity to speak in meetings with authorities, schools, forums and media to demand justice, as well as raise social awareness.
Orozco has received numerous awards, including recognition by Newsweek as one of the four most-courageous women in Mexico and within the top 150 worldwide, alongside such notable figures as Hillary Clinton. She was also noted by Forbes as one of the 50 most-powerful women in Mexico for in both 2013 and 2014.
Connect with Rosi
Website: http://comisionunidos.org
Instagram: @rosi_orozco
Twitter: @rosiorozco
Facebook: /rosiorozco