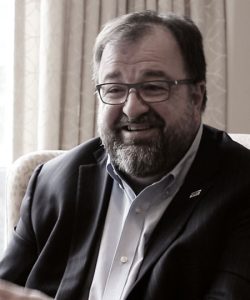 Dr. Robert Sanborn is the President and CEO of Houston-based Children at Risk, a non-profit dedicated to innovative change for children through research, education and public policy. Sanborn brings determination and focus to his endeavors, collaborating with like-minded groups and individuals who believe, like him, that all children deserve extraordinary opportunities to succeed.
During his 11 years at Children at Risk, he has helped to open centers in Dallas and Fort Worth, launching the Public Policy and Law Center, Children at Risk Institute, Center for Parenting and Family Well-Being and the Center to End Trafficking and Exploitation of Children.
Dr. Sanborn has worked and served as a senior leader with such organizations as Rice University, Hampshire College, Columbia University, University of Tulsa, Emory University and University of Massachusetts.
In 2017, he was awarded the 2017 Humanitarian of the Year Award by the Albert Schweitzer Fellowship.
Connect with Dr. Bob
Website: http://childrenatrisk.org
Instagram: @childrenatrisk
Twitter: @childrenatrisk
Facebook: /childrenatrisk