Stopping Traffic was made possible because of the volunteer efforts of hard-working, devoted, and dedicated souls.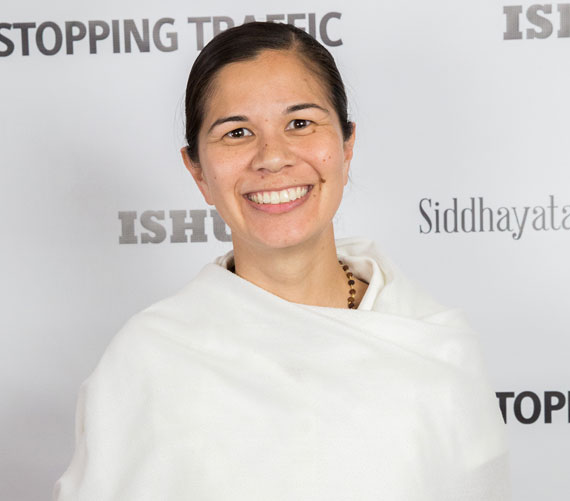 SADHVI SIDDHALI SHREE
DIRECTOR
Stopping Traffic marks the feature film debut of Sadhvi Siddhali Shree, an international activist for social change, speaker and author (31 Days to a Changed You, Shine Through Wisdom). Shree is passionate about social movements, particularly those focused on gender equality, non-violence, human rights and youth.
Born and raised in Los Angeles, Shree, 33, earned a bachelor's degree in communications from California State University, Long Beach, and is a U.S. Army Iraq-war veteran.
Shree was the first North American Jain monk, taking her vows in 2008 and helping establish the Siddhayatan Tirth Spiritual Retreat that same year in Windom, Texas (near Dallas), where she now resides, serving as the ashram's Spiritual Director.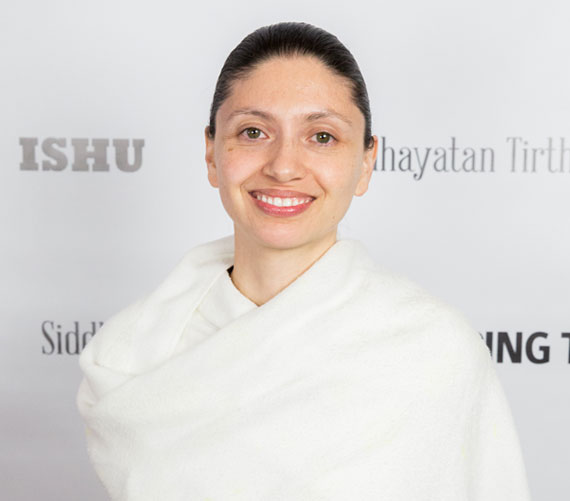 SADHVI ANUBHUTI
ASSISTANT DIRECTOR
At the age of 29, Sadhvi Anubhuti decided to lead a purposeful and meaningful life by becoming a Jain monk and dedicating herself to serving those in need.  Her mission is to help alleviate some of the pain and suffering of those seeking happiness, freedom, non-violence, social justice, healing and soul-awakening.
Upon learning about slavery and human trafficking, Anubhuti saw the critical need to act. Through the guidance of her spiritual teacher, H.H. Acharya Shree Yogeesh, she focuses her efforts and skills on working in practical ways to eradicate mental, emotional and, most importantly, physical slavery in her lifetime.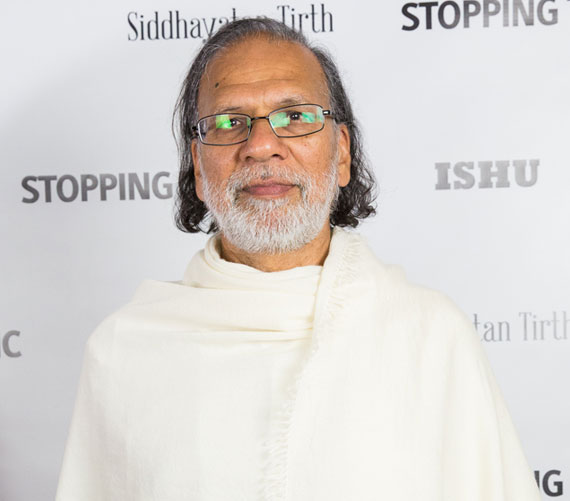 ACHARYA SHREE YOGEESH
EXECUTIVE PRODUCER
H.H. Acharya Shree Yogeesh, executive producer of Stopping Traffic, is an internationally known spiritual master and Jain Acharya, who has been teaching globally about the principle of non-violence for nearly 50 years, advocating that, through non-violence, true freedom can be achieved.  He dedicates his life to helping guide hundreds of thousands of people on their spiritual journey of self-improvement and self-realization.
Acharya Shree is the founder of Siddhayatan Tirth (Texas), International Society of Human Unity (Texas), Yogeesh Ashram (California), Yogeesh Ashram International (India), Siddhayatan Europe (Estonia) and the Acharya Yogeesh Primary and Higher Secondary School (India), where 500 children in a small village receive an education.
Acharya Shree's non-violent teachings and vision to help those enslaved inspired his chief disciple, Sadhvi Siddhali Shree, to make and direct Stopping Traffic.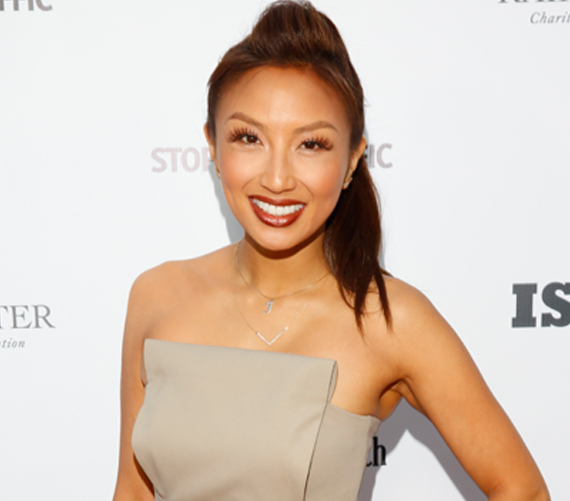 JEANNIE MAI
EXECUTIVE PRODUCER
Jeannie Mai is a producer, make-up artist, fashion expert, TV personality and co-host of the Emmy-nominated television show The Real. Also part of the cast of Stopping Traffic, she has made it her mission to inspire, educate and empower women.
She is an ambassador for the Milpitas, Calif.-based Pacific Links Foundation, an organization committed to rescuing women and children from sex trafficking and slavery in Vietnam by providing employment and vocational opportunities; and for Step Up, whose mission is to propel girls from under-resourced communities to fulfill their career potential.
In 2016, she was honored by Ciroc, Variety and Women's Wear Daily as one of their 2016 Women of Empowerment.
JASON CALHOUN
EDITOR